2022 EXCURSION CALENDAR
(Urban Trekking, Excursions, E-bike & MTB Tour)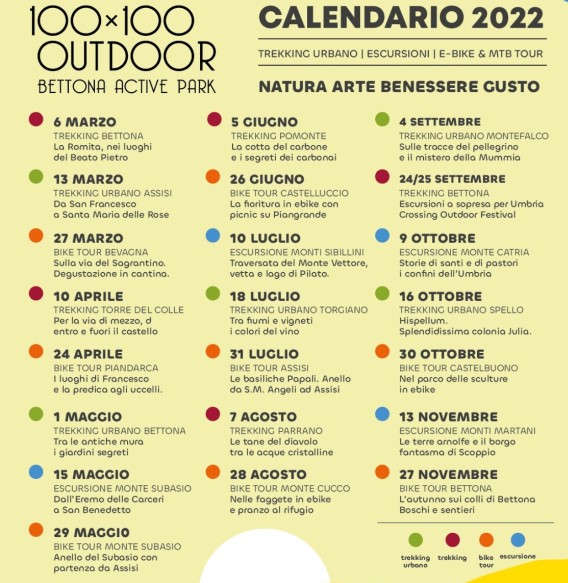 Walking, a philosophy of life to spend free time in a natural way and in harmony with oneself and others. A calendar full of proposals, from a light walk to a demanding excursion, on foot or by e-bike!
Here you can find some proposals. Choose the excursion you prefer or request a personalized tour in Umbria and its surroundings!
The tour includes:
– GUIDE
– ELECTRIC BIKE RENTAL FOR BIKE TOUR
Important information for hikers: trekking shoes, water, suitable clothing, snacks and spare shoes.
This post is also available in: Italian German