EBike experiences Bettona Outdoor
The best way to explore Umbria is by bicycle: enjoy the tranquility, cycle along small country roads always surrounded by the beautiful landscape of olive groves and vineyards, visit medieval cities, taste excellent wines and typical local courses!
Discover Bettona, Assisi and the villages of Umbria with an electric bike, an ecological, simple and fun way to reach the most hidden places, admire the surrounding landscape and the panorama of the entire Umbrian valley.
Bettona is in a very central position and is called the "Balcony of Umbria" and in its woods are hidden magical unexplored and uncontaminated paths. A real natural path network that will amaze you. Your experience in the Etruscan Bettona will be completed by the magnificent scents of the wood, the glimpses of landscapes and the charming village, which will embrace you among its artworks and its eno-gastronomic delicacies.
You can have a description of the different routes or participate in guided tours , or to have on request a guide who will accompany you to discover the surrounding.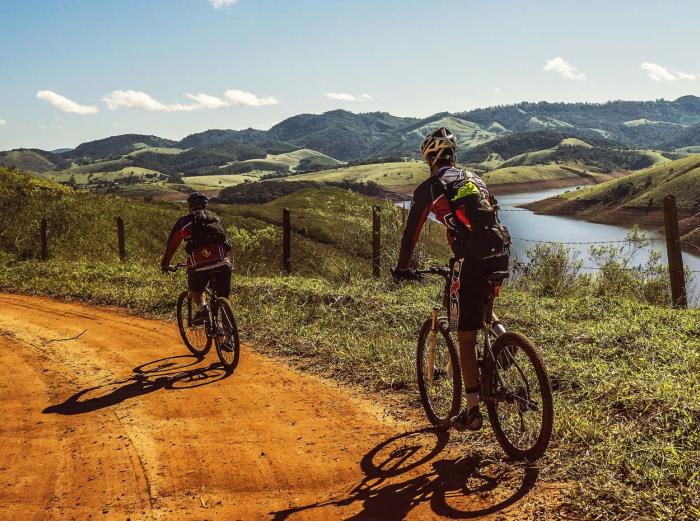 Assisi-Spello Bike Tour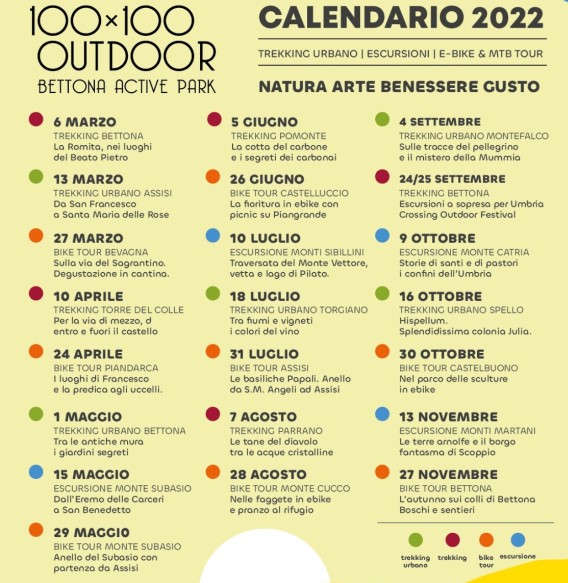 TOUR DATES: 
6,13,27 March
10, 24 April
May 1,15,29
June 5.26
July 10,18,31
7, 28 August
4,24,25 September
9,16,30 October
November 13.27, 2022
The tour includes:
GUIDE
ELECTRIC BIKE RENTAL FOR BIKE TOUR
Important information for hikers: trekking shoes, water, suitable clothing, snacks and spare shoes
For walking and cycling lovers
100% Outdoor Bettona Active Park
Suggestive route starting from Poggio degli Olivi: scan the QR code to be guided on your walk or bike to discover paths surrounded by nature!
Our trails are suitable for everyone (experts, amateurs and cyclists) and are characterized by wild nature and thick vegetation, shaded and rich in water. There is also a guide service that will lead you in a safe and engaging way!