OUR ROOMS
Hawthorn, Blackberry, Cyclamen and Primula are some of the names of the charming rooms that with their blue, green, yellow and orange colors, in perfect harmony with their names, are bright, refined and at the same time very comfortable.
In line with the recognition of 5-spike farmhouse, the Poggio degli Olivi has twelve romantic rooms, each deliberately furnished with rustic-style furniture: ceilings with exposed wooden beams, wrought-iron beds, wooden headboards, coordinated floral fabrics for beds, soft cushions and curtains, selected with taste to recreate the typical atmosphere of the ancient farmhouses of the Umbrian countryside.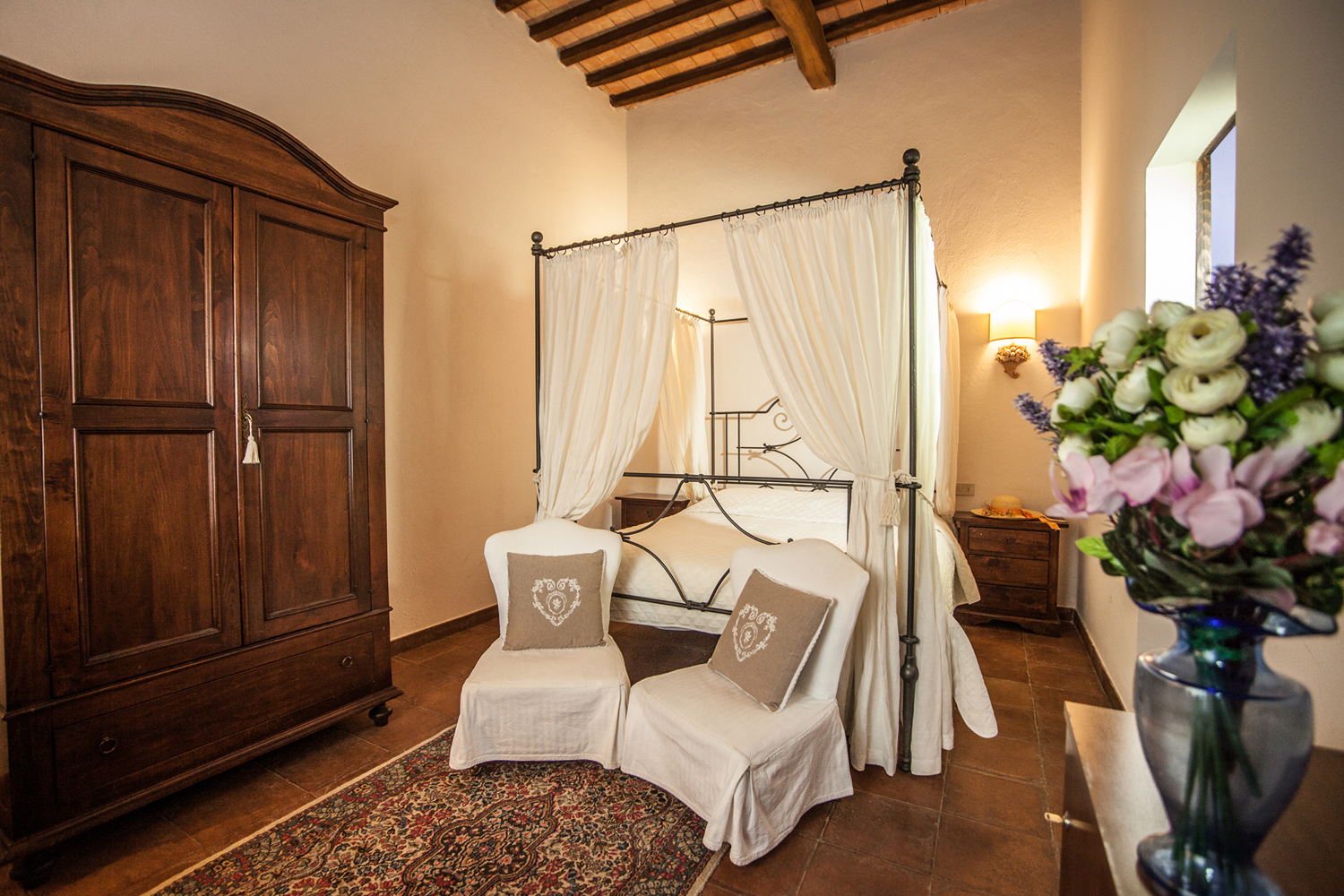 Breakfast
It's mainly the attention dedicated to our guests to make the Poggio degli Olivi a special and harmonious place. Starting with the awakening, the rich breakfast buffet at the Poggio degli Olivi is a slow and seductive ritual, celebrated with homemade cakes, prepared daily with natural ingredients, delicious jams and honey of our own production. In addition to exquisite cakes, jams, marmalades, fruit juice and centrifuged, fragrant bread, croissants and hot brioches, fresh fruit, cereals and yogurt, caciotte, ricotta cheese and other cheeses at 0 km, cured meats of our production, the corner of gluten-free foods and those coming from certified organic cultivations, find a prominent place in the morning buffet for a day of wellness.