Di Vin Porcello Tavern
The main ingredient is the genuineness
Open every Friday and Saturday for dinner, with its setting full of traditional conviviality, is the synthesis of the culture of national Slow Food and typical regional cuisine. The main ingredient is the genuineness due to the use of several products of our farm and oil mill: cinta senese salami, bred in the wild in the farm, honey, some vegetables and fruit but above all the excellent Extra Virgin Olive Oil, precious fruit of over 6000 olive trees of Poggio. Undisputed protagonists of the territory, the olive trees of these areas produce fine fruits from which an excellent extra virgin oil is obtained, a real olive juice. Olive oil is on our tables for  millennial tradition and has an innate ability to give any recipe character and taste. Every day, the chef, happily renews this harmony of tastes and every drop that pours, with its many virtues, gives goodness to every dish and wellness to our body.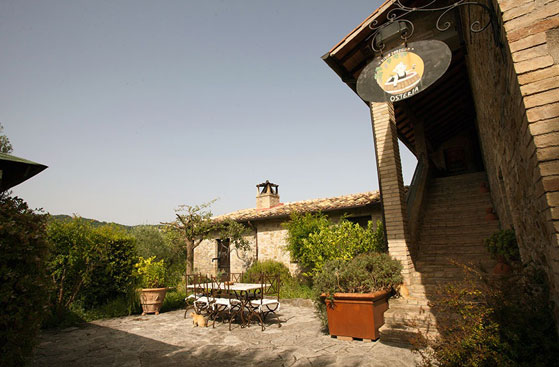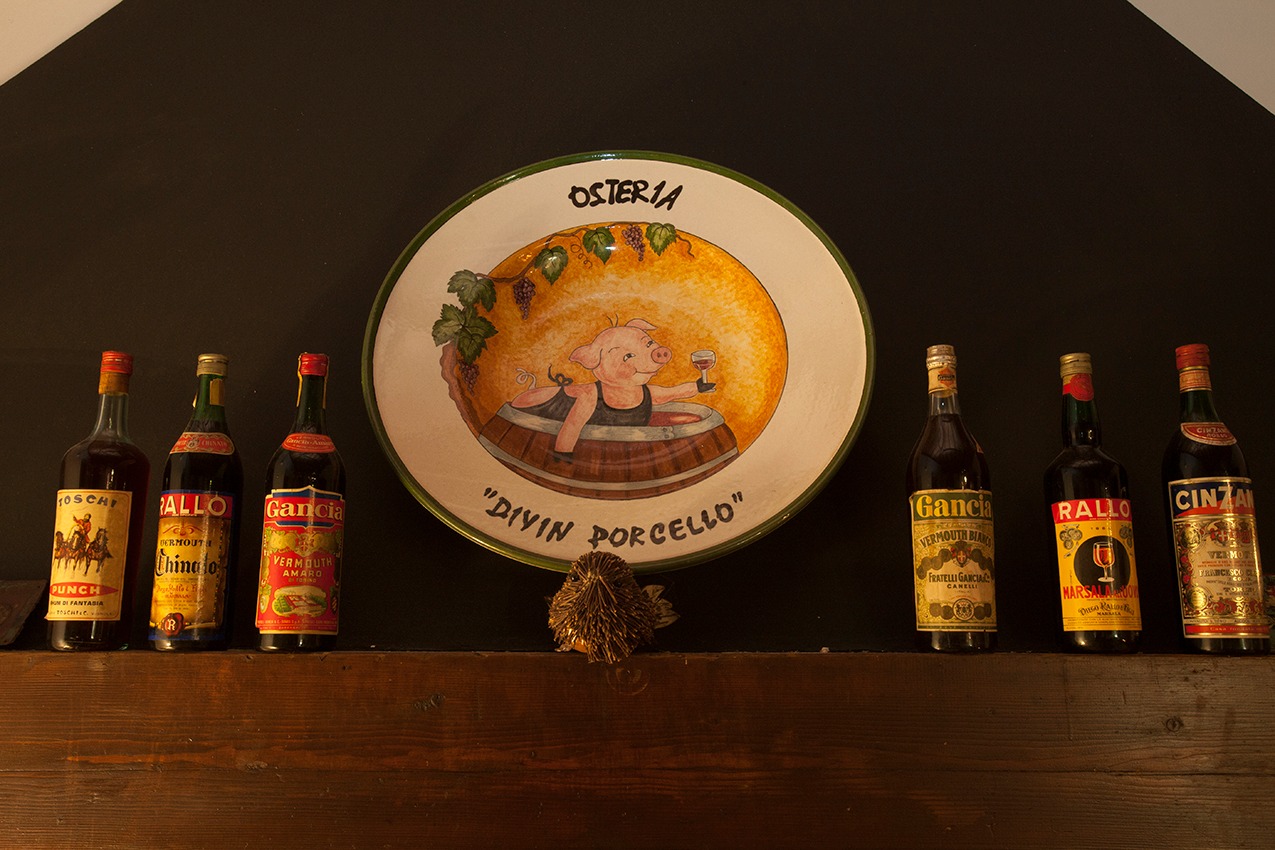 Di Vin Porcello Tavern
The selection of wines, perfect companions of excellent food, is entrusted to the expertise of Giulio, host by passion, who with his familiarity and experience, has created a rich reserve full of the most excellent labels of national and regional wineries with particular attention to the most significant years, expanding the offer with the wines we produce. The flow of the seasons is fully respected in the choice of ingredients that make up the wonderful dishes creating themed evenings dedicated to mushrooms, soups, truffles and polenta.
Our menù
The continuous search for quality has slowly led to a very careful selection of the most valuable products of our territory. Meats of fine breeds, strictly bred in the old way: Chianina, Limousine and Black Angus, grilled and served on heated stone; special homemade pasta such as tonnarelli, cinta senese meat of our own production served on cutting boards made of the precious wood of Poggio olive trees, soups with recipes from the best rural tradition based on seasonal ingredients and to conclude, delicious desserts, semifreddo and mousse.